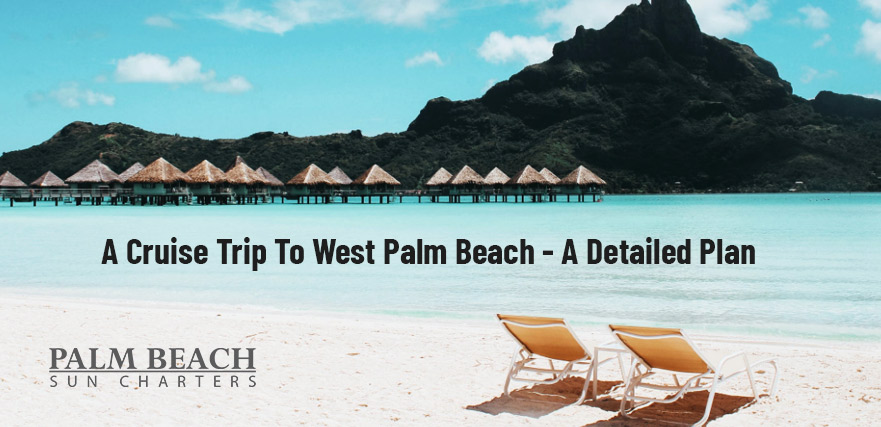 A Cruise Trip To West Palm Beach- A Detailed Plan
February 19, 2021
Based just north of Miami in Palm Beach County, West Palm Beach becomes a prime tourist destination because of the tropical climate, bustling ports, and beautiful waterways. And as this place offers so many things, therefore often it becomes tough to decide what you can do during your trip. Starting from fun-filled local entertainment and shopping to delectable Caribbean cuisine, you can spend a week at this beautiful place.
So, what can be the perfect options to spend your day on your trip to West Palm Beach? Feeling the ocean breeze, soaking up the sun, and enjoying the blue sky! And there are some other things to do too. One of those is to spend your day on the water.
When visiting West Palm Beach, tourists can't help but get drawn to the waterways, inlets, and coastal attractions of this place. And it never matters whether you own a boat or not. This place is full of numerous options for Intracoastal cruise boat rental charter services. So, all you have to do is to show up.
The charters available in this place are daily rentals. This means you can rent the boats in the daytime for two to eight hours based on the plans that you have and the activities that you want to try. So, choosing to rent charter a boat for few hours Peanut Island is the perfect option to have a fun-filled time with friends or family members. Here you can try snorkeling or some other watersports, try fishing with pals at a nearby island, or can go for a sunset cruise
along the coast. These boats are also perfect for large groups as these boats can easily accommodate up to 10 people.
Now let me tell you some highlights of your trip to the captained boat day charter Boca Raton:
1. Cruising along with the beautiful canals of the Intracoastal Waterway.
2. Exploring a wide range of picturesque local mangrove forests and islands.
3. Swimming or snorkeling among the schools of tropical fish
4. Unlimited boating access for a few hours to the Intracoastal Waterway.
5. Saltwater fish on the Peanut Island shores.