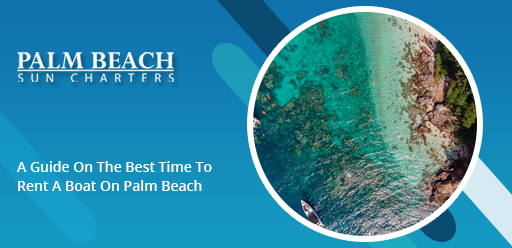 A Guide On The Best Time To Rent A Boat On Palm Beach
July 15, 2021
If you are planning to hire a boat to enjoy snorkeling, cruising, whale watching, diving, or fishing with your friends, then you can go for it any time of the year. But the best option is to select a time, which is in-season and offers the right weather for all the activities you are planning. In USA, the usual boat rental season runs from April to October in many countries as a significant amount of bright sunlight is offered throughout this season. So, if you are planning for a private boat rental charter Palm Beach, then this is the best time to start your journey. You can enjoy your sailing holiday even more by avoiding the busiest times of the year when most of the locals take off their time. So, July and August are two months to avoid.
When is the right time to enjoy a boat rental trip?
You can enjoy the boat rental adventure in the best way at the beginning of the season (mid- May to mid-July) or at the end of the season (early September to mid-October) when the seawater is warm and the crowds are more manageable. Another benefit of planning your Tequesta sandbar boat rental charter trip at this time is that the boat rental prices would be quoted more affordable as you would stay out of the busiest parts of the boating season. But how much affordable it would be? The answer is that you will be charged 25-50% less than the high season.
If you want more flexibility in the available dates for the selection of yachts and sailing holiday, then you must make the arrangements early and also book the holiday well ahead of time. For example, if you want to book a West Palm Beach dinner cruise during the high season (July and August), then booking early can offer you a good amount of discount. But if you want to book a charter throughout the low to midseason, then you can avail yourself of more flexibility, and you can even book the charter at the last minute. And if you can take the chance of last-minute booking, then you can avail as much as 50% discount.