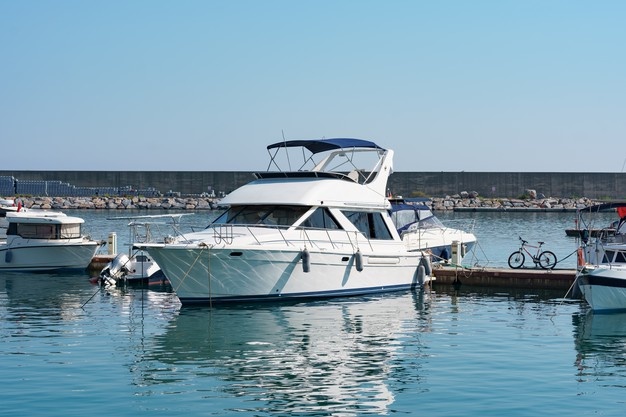 An A-Z Of Planning Your Bachelorette Party In Palm Beach Sun Charters Boats
December 9, 2021
These days, bachelorette parties have gained immense popularity. These parties offer a great opportunity to women before they set out for the most special day of their lives. So, if some of your family members or friends are getting married and if you are planning to organize a bachelorette party for her, then this blog can help you.
The first thing you need to do to plan a perfect bachelorette party for your friend or family member is to select the right venue. Although you can choose from several options, if you want to plan things differently, then you can organize the bachelorette in a boat. At present, arranging a bachelorette party in Palm Beach sun charters boats has become a popular trend as it allows you to spend some special times with your gang of girls away from the hustle and
bustle of the city.
Things you must carry in your yacht bachelorette party:
 Pack a kit that includes aloe gel, sunscreen, deodorant towelettes, and a hair tie for every guest
 A happening bachelorette party will be incomplete without the beautiful and trendy pool float
 If you want to organize a booze party on the bachelorette, then ask your guests about their drink preferences and arrange accordingly. Besides, you will also need some fun cups for pouring the drinks
 Arrange mouth-watering food according to the preference of your guests. And don't forget to have a good stock of finger food items to have them with drinks.
 Have some good music to keep your guests and the bride entertained throughout the eve. Remember, you have to make the party memorable for her that she can cherish for a long.
 When you are on a yacht trip, some of the guests may prefer to explore the water life. For this purpose, you can carry an underwater camera.
 Carry several pairs of sunnies to enjoy sunbathing on the yacht. At the same time, carry some chic sun hats for the guest to offer them additional protection from the sun.
 Other things you will need in the bachelorette party on a yacht, some beautiful bathing suits and some on-theme and adorable flip-flops.
 Last but not least, don't forget to carry a set of waterproof phone cases so that you can document every moment of this special event on Instagram stories without causing any water damage.
Games you can arrange for the bachelorette party:
Apart from planning different activities on the Palm Beach sun charters boats for bachelorette party like water skiing and scuba diving, you must arrange some games for the bachelorette party as girls often prefer to play games. So, here comes a list of games that you can play on the yacht:
1. Guess who… In this game, the names of some famous people would be written on some sheets. Then others will attach a sheet to the forehead of the player. And the player has to guess the name written on the sheets by asking different questions.
2. "Never I Never"… Here you have to take turns naming an interesting fact from your life. People, who have done the same, can sip the drink.
3. "Balloon with wishes"… Here you have to arrange colored balloons inside which you can write some wishes. Then the players have to burst those balloons anyway to fulfill the wishes written inside. The wishes can be anything and your imagination will be the limit in this game.
4. Last but not least, there are posters with instructions for games. And you can find them easily on the web. Collect those posters and ask the bride to complete the tasks mentioned in those posters. There can be different instructions like posting a strange image on Instagram, dancing a dance, etc.