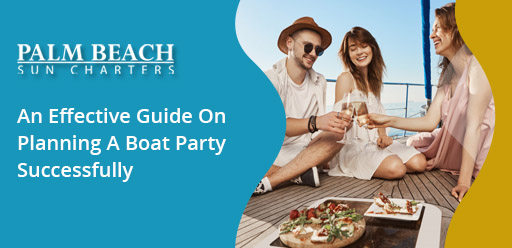 An Effective Guide On West Palm Beach dinner cruise
July 29, 2021
Are you planning to host a boat party but don't know from where to start? Then this blog can help you by mentioning the four essential steps that are mandatory for planning the ideal boat party.
 Choose the right setting: To start with, you have to decide where you want to have the party. For example, when you are in West Palm Beach, you can opt for a West Palm Beach dinner cruise for organizing your party. If you are planning to stay local, then arrange the party anytime. But if you are not staying local, then you must charter your guests to the location so that everyone can arrive on time and nobody misses the boat or gets lost. Apart from considering the needs of your guests, it is also important to consider the things that you need to do to get the charter boat to the dock and the final destination.
 Decide the scope of your party: When you plan a West Palm Beach boat excursion, consider the capacity of the boat. Check how many people can fit inside the boat
comfortably or whether the boat has enough space for different activities, or where you will keep and serve the refreshments. Getting the answers to all these questions will help you to prepare a concrete plan for the party. It is also necessary to put the plan together as early as possible.
 Layout the menu: To make your party in Sandbar boat rental charter successful, you have to make sure that your guests enjoy the food. Besides, it is important to keep the menu low-mess and simple to ensure everyone stays safe. You should also remember that being out in the sun on saltwater encourages dehydration and hunger. So, you must offer plenty of fresh water and cool treats to the guests.
 Prepare the boat: Before you send invitations to your guests, double-check all the things in the boat to ensure everything is in the right shape. Also arrange a routine check of all your boat components like propellers, sails, and engines. Besides, purchase adequate boat fuel before leaving the marina or dock.