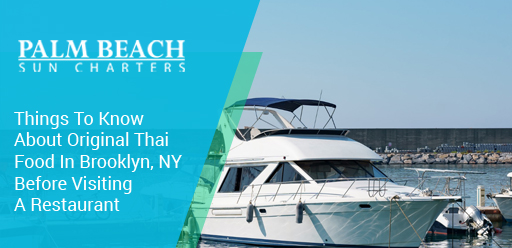 Enjoy The Perfect Summer Vacation With Private Boat Rental Charter Palm Beach
August 19, 2021
If you prefer the concept of enjoying an impromptu vacation whenever the impulse strikes, you should opt for a private boat rental charter Palm Beach to enjoy the summer vacation with your family. No matter what type of boating activities you prefer, you must know that when you cast off the lines while stepping aboard the boat, all the stress of your life melts right away. Besides, it is a proven fact that getting out on the boat on the water encourages a restful state with different psychological and physiological benefits, which later help you to get success in different aspects of your life. But boating is not just fun, it also brings countless benefits to you and your family members. For instance, it can improve your attitude, recharge the internal batteries, and soothe your soul. And the experience is like having a never-ending vacation.
If you are still confused about whether opting for the Sandbar boat rental charter is the right option for you, then let me explain some reasons why this is one of the best options.
1. Chartering a boat is great fun: No matter how small or long trip you plan, you must like to make it fun-filled. And chartering a boat can offer you endless joy. You will feel exhilarated when you cruise along the waves whether being up on the deck or following behind the water skis.
2. You can stay away from mass tourism: If you are bored of visiting usual tourist destinations and want to stay away from the tourist crowds during this Covid-19
pandemic, then considering the yacht charter is undoubtedly the best option for you. And depending on your budget and tour preferences, you can select from a wide range of boats.
3. You can plan the trip anywhere: Whether you want to visit secluded nature reserves, port cities, or want to go for island hopping, planning to sail by yacht offers you the scope to explore the holiday destinations uniquely.
4. Boats are the cheaper alternative for enjoying seas and other water bodies: Intracoastal cruise boat rental charter allows you to travel comfortably and at
budget-friendly rates without facing the hassle of managing anything.
5. Boats offer you the perfect scope to relax: When you decide to go for a boat trip on your next vacation, you don't have to pack yourself into the tour buses with traffic bustling past when visiting the sights. And there is no road rage, only the waves will carry you off.
6. You can discover beautiful landscapes during your boat trips: Whether you are planning for a day trip or want to go for a long trip on a boat, it will allow you to uncover some of the best landscapes. Besides, crystal clear water, white sand beaches, beautiful sunrises and sunsets, and little hidden coves will wait for you.
7. You can travel with your family or friends by renting a boat: Did you dream always to plan the perfect vacation with your family members or friends? Now you can fulfill it easily by planning your dream tour in a boat. With good preparation and the best boat, you will have an unforgettable experience.
8. You will never feel bored: When you are at sea, you will never feel bored. You will always find something to see, will be able to explore new islands, or you can even doze off in the sun lazily. And not to forget, there are many water sports that you can give a try.
9. There are plenty of options: When you go for a boat trip in West Palm Beach, you will be spoiled for choice with the availability of so many boats.