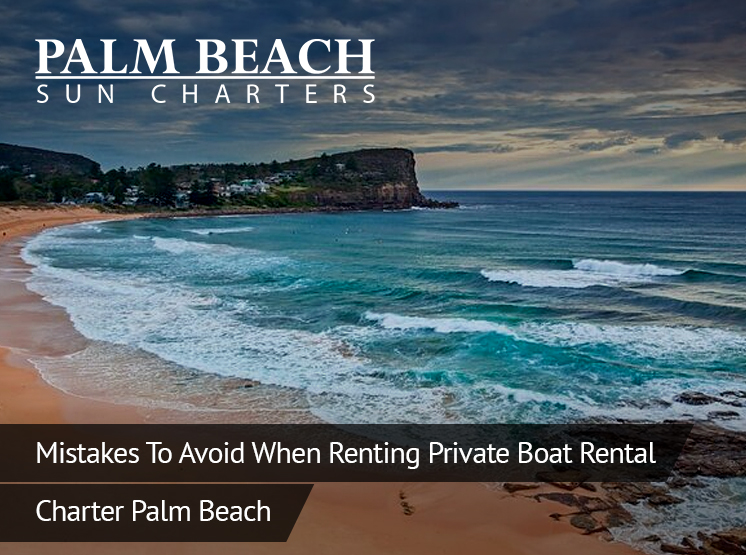 Mistakes To Avoid When Renting Private Boat Rental Charter Palm Beach
April 11, 2022
If you have experience of sailing before, you must know that there are several things that you must not do on private boats. Starting from misunderstanding the boat fare, first-time travelers often miss out the opportunities on both ashore and on-board as they are unprepared. This is why we are offering you a list of the things, which you must not do in a private boat rental charter Palm Beach. Let's get the details now:
 Leaving the coronavirus concerns back on the land: During the Covid-19 pandemic, a vacation for us means an escape from every concern. But you must not forget that when you are on a boat rental trip, COVID-19 related precautions must be paramount. The leading boat rental companies follow extensive measures for addressing Coronavirus safety when they resume sailing. But you should also follow the normal safeguards and other important changes regarding health and safety protocols like COVID-19 testing before embarking, the decreased capacity of shipboard, temperature checks, and closely controlled shore excursions.
 Misjudging the boat fare: You must not neglect the details of the boat fare when you are on a trip. Remember, it is not an all-inclusive vacation. So, when you book, you can enjoy some amenities whereas you have to pay some extra for enjoying those amenities. For instance, if you want to indulge yourself in beer, wine, soda, or some specialty cocktails, you have to pay additional fees.
 Forgetting to reserve things in advance: Like in life, in boat rental trips, some services need planning. Although booking a boat rental trip is simple, there are some services, which are not included. Check out the website of the boat rental company and check how early they will allow you to book the add-on services. After that, you can take advantage of the scope to pin down what you want before taking off. It will not only help you to get the first dibs on the selected time and date, but it will also help you to avoid getting caught up in the mad grab for the leftover slots on the first day of sailing.
 Ignoring the cellular data: Surprising phone bills is a big reminder of what you must not do in a private boat rental. Whether you are sailing overseas or sailing along the coast, you must disable data roaming and keep your phone in airplane mode for avoiding some unforeseen charges during the trip.
 Neglecting the travel insurance: Between unexpected cancellations and flight delays, there are some mishaps, which are out of your control. Therefore, neglecting travel insurance is one of the most important things, which you must not forget during the boat rental trip. There are different prices and plans from which you can choose according to your budget and requirements. This will help you in enjoying a stress-free holiday.
 Choosing the wrong boat rental provider: Whether you are visiting your dream destination for the first time or going for your first boat rental trip, the time aboard and ashore must be very special. You must not ruin this thing by choosing inexperienced boat rental providers for your boat rental trip. Instead, by choosing to go with the top private boat charters Palm Beach County will help you get personalized attention and seamless service to every traveler. Therefore, before booking, always ensure that you thoroughly check whether the boat rental provider you choose offers the quality at the price that you need.
 Under-packing: With year-round sailings and unique destinations, things that you pack for your boat trip would depend on when and where you travel. For instance, if you decide to visit a tropical destination like West Palm Beach during the summer, then you must not forget to bring warm-weather items like shorts, swimsuits, sandals, and lightweight shirts. On the contrary, if you are heading towards a cooler climate, then you must pack layers as in these climates; weather often fluctuates from day to night. Besides, if you are planning to take part in any adventure or water sports, then you should book those ahead of time and then pack the items, which you would need for those purposes. Always remember that boat trips offer you the convenience of unpacking once, so there is no need to haul the luggage from one port to another.
 Limiting yourself to the ship-sponsored shore excursions: It is a common misconception among new cruisers that the time they spent in the port is limited to the tours to the shores, which the cruise line advertises. But this is not the case. You can choose to go alone if you want to save some cash. In most cases, the excursions booked through the cruise companies are more expensive compared to the rates that you will get if you book them independently. Based on the degree of travel economy and your comfort level, plan things and research on the famous independent tour operators for private or group tours.