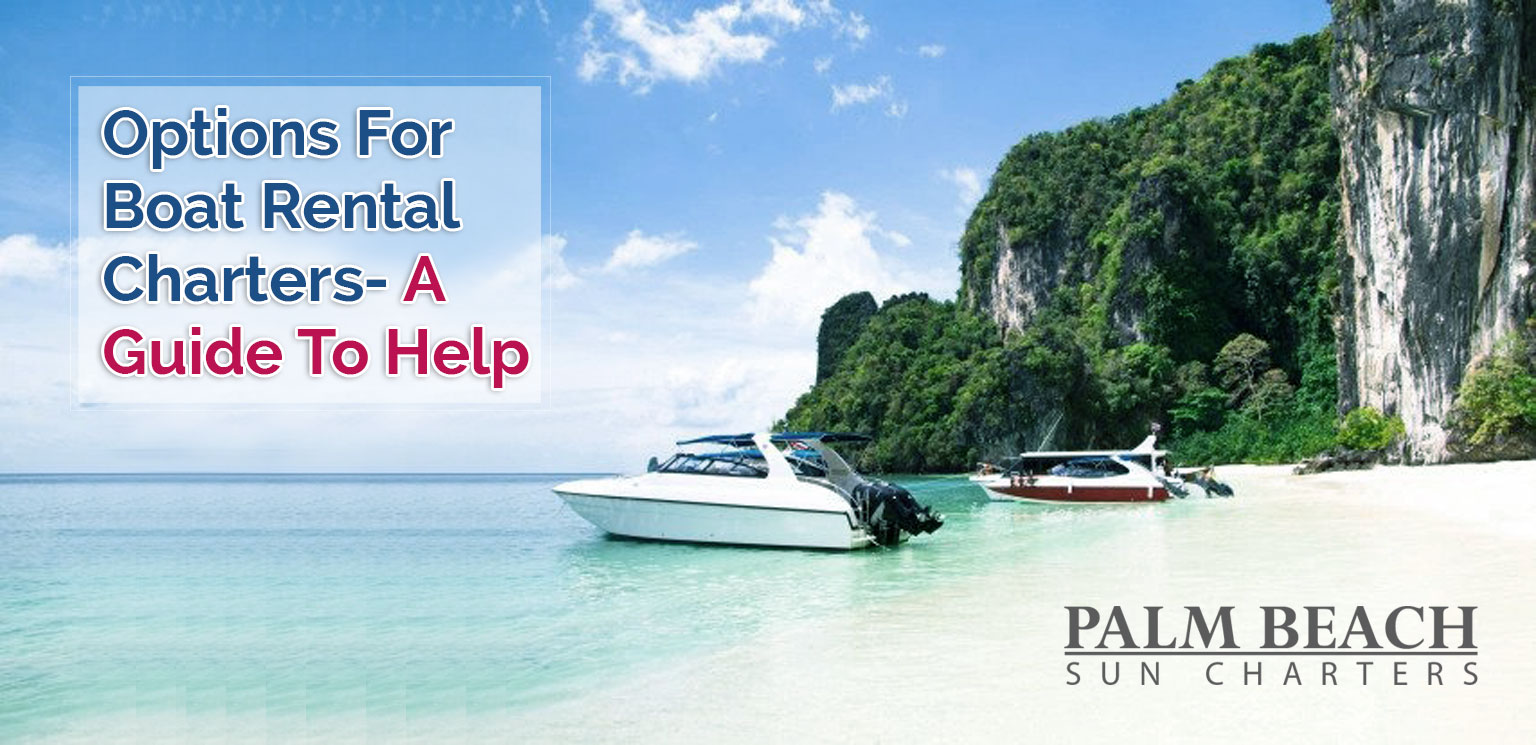 Options For Boat Rental Charters- A Guide To Help
March 19, 2021
Chartering offers a great experience to the tourists of West Palm Beach to explore a new style of boating. So, whether you prefer to charter a bareboat under your command or with a professional crew, chartering allows you to hone the boating skills like nothing else. But before you opt for a Tequesta sandbar boat rental charter, you must learn about the popular types of charter boats available to make your choice a simple one. Let's get the details now:
1. The motor yacht: This is a popular option among the tourists with a small size (the length of this yacht is less than 100 feet) and a lower cost. Taking these yachts for rent allows you to sail into the coves while having an unmatchable experience. These yachts also move faster and therefore these allow people to travel quickly between the islands.
2. The mega yacht: These are giant vessels of around 100 feet in length. Like the small cruise ships, the mega-yachts come with full crew members and several options for water sports. So, when you are planning to get a birthday dinner boat rental charter cruise West Palm Beach, the mega yacht is one of the best options to choose from. These yachts are also the most luxurious and expensive of all the charter vessel types.
3. The sailboat: Also known as the sailing yacht, this is a traditional and wonderful way to experience boat life during your vacation to West Palm Beach. Here you can sail while enjoying the sound of breeze and water when the vessel catches the wind. The best thing about choosing a sailboat is that it is romantic and intimate and therefore this option is perfect for people, who want to rent this boat for celebrating some special events of their life.
4. The cabin charter: In this type of Sandbar boat rental charter, you have to pay for a cabin and have to share the boat with other guests. The best thing about this boat is having a knowledgeable captain, who can help you with the safety knowledge and expertise. Besides, cabin charter boats are also comparatively cheaper, especially when you are not traveling with a like-minded group of people, who want to split the cost of renting a boat.