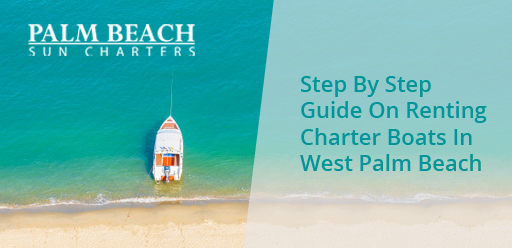 Step By Step Guide On Renting Charter Boats In West Palm Beach
April 23, 2021
For people, who love boating, the scope of renting vessels and venturing out into the open waters is limitless. But still, renting a boat is not easy always, mainly when you are renting it for the first time. So, here are the things you need to know before renting the Intracoastal cruise boat rental charter to be prepared to enjoy the most suitable and safest ride.
1. Check what is out there: Having so many options makes the choices difficult. So, before searching for boat rentals in West Palm Beach, you must narrow down the search and limit the list of a few boat types. Following this strategy will help you in making the right decision easily.
2. Collect information on the local laws: The company, which will rent you the boat will inform you about it before handling the keys. Still, it is important to do the homework before you reach the destination. You must not like to choose a destination in West Palm Beach where it is impossible to rent boats as nobody will be allowed to operate the boat legally.
3. Understand the legal agreement: Like other renting methods, the Tequesta sandbar boat rental charter is also regulated by the legal agreements. But it is important to go through each section of the rental agreements carefully before paying for the boat.
4. Inspect the boat thoroughly before renting it: Never sign the rental agreement without inspecting the Sandbar boat rental charter that you are planning to take on rent. Usually, the popular boat owners take the tourists on tours before they book the boats. If the boat owner you have chosen does this, then inspect the vessel properly during the tour and check whether there is any crack, scratch, or any damaged equipment. Never forget to make the complete inventory together with your travel agent to check if all the safety items are aboard. Besides, before embarking on the boat trip, it is important to check whether the safety equipment ranges are properly placed. This will ensure that you will get the necessary first aid and life jackets for everyone on board in case of an accident.