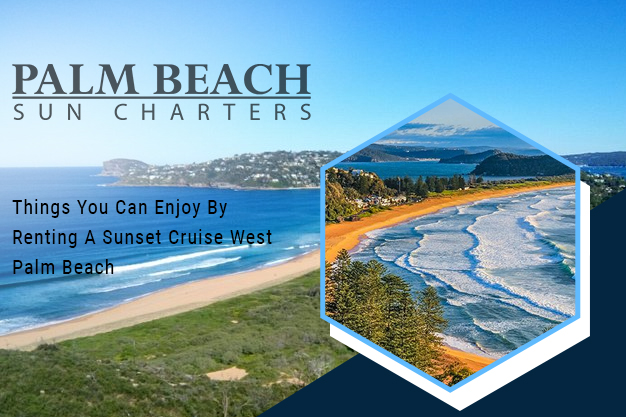 Things You Can Enjoy By Renting A Sunset Cruise West Palm Beach
February 18, 2022
Going out onto the water at the time of sunset can be a magical experience for anyone. So, whether you want to celebrate your anniversary, birthday, bachelorette, engagement or you want to spend some quality time with your friends, family members, or some special people of your life, going for a boat rental trip in a sunset cruise West Palm Beach is one of the best options to consider. Once you sail along, you will find that the sky would fill with various colors and it is one such experience that is hard to forget. Besides, the boat rental trip will also allow you to discover the magic of Palm Beach while exploring along the tropical shores of South Florida destination. Apart from that, you can also enjoy boat parties on these sunset cruises with your favorite drinks, live DJ, etc. Apart from that, these boats also come with some other important inclusions that you and your guests will enjoy. And most importantly, sailing along this boat will allow you to enjoy complete freedom along with a sense of romance while being safe learning that you are in safe hands.
Sunset and dinner cruises don't only bring great adventures; they also offer a range of benefits to the travelers, which make them come back again for more. Some of the major benefits are:
1. Beautiful views: When you travel somewhere, you would love to enjoy the scenic view. This is especially true when you are in the middle of a sea. So, once you decide to travel on a sunset and dinner cruise, you get the scope to enjoy the beautiful views of the West Palm Beach water and crystal clear blue sky. And on top of everything, this cruise allows you to watch beautiful sunsets with your near and dear ones. To enjoy this trip to the fullest, we recommend you take your camera with you to document every detail of the trip. Besides, you can also hire professional photographers to memorialize every moment on the cruise.
A specific part of the boat is covered for people, who choose to sit out of the sun. Besides, there is a lot of space on the deck and numerous seating arrangements throughout the boat for moving around, socializing, dancing, or taking photos. Besides, a restroom is available on the board with a range of safety equipment including coast guard certified specs, life vests, etc.
1. Delicious food: Apart from enjoying the views, the dinner cruise West Palm Beach also allows you to enjoy delicious buffets just the way you want. The menus usually include several types of meat along with beef and salmon. Besides, there are several side dishes available including salad, pasta, mashed potatoes, dessert, bread, etc. The selection of items will not only fill your tummy, but it will also fill your mind.
2. Enjoy your time in a relaxing environment: Because of our hectic life, we often miss the necessary focus and privacy. Besides, we often get surrounded by many distractions every day. But the sunset cruise can offer you some highly compelling reasons to set aside other vital facets of life to focus on the other important ones. And you can enjoy a gala time here with your loved ones in a luxury environment.
3. The perfect setting to propose to your partner: If you are looking for a uniquely romantic setting to propose to your partner, then dinner cruises are one of the most popular options to do it. By choosing to propose to your partner on a sunset and dinner cruise, you can set the mood in a romantic and moving one. Just imagine proposing your lady love while sailing along the West Palm Beach water while watching the beautiful sunset!
4. Enjoy the marine life: Many marine animals often make their appearance in the West Palm Beach Water in the late hours of the day. And the sunset cruises are one of the best ways to find out dolphins and other marine animals while appreciating a special event or a romantic night out. This is one of the views you will remember for the upcoming years.
5. Affordable rates: Sunset cruises are more affordable than you think. And the price you pay for these cruises offers you complete access to complimentary drinks along with a sumptuous buffet-style meal. It is quite cheaper compared to what people spend for dinner at fancy restaurants. And the best part of spending time on a dinner cruise is that here you can enjoy dinner with an amazing view.
6. You can access these boats easily: There is nothing to be worried about logistics as these sunset and dinner cruises are quite easy to get to. The boat leaves the dock around 4.30 to 5 pm. So, you can easily park your vehicle in the public parking area next to the beach and can access the cruise.