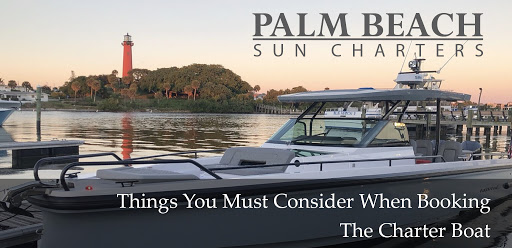 Things You Must Consider When Booking The Charter Boat
April 1, 2021
When you decide to charter a yacht for the next vacation, you choose something that would make your vacation an unforgettable and exciting one. But before you start your trip with captained boat day charter West Palm Beach, there are a few things that you must consider to ensure that the vacation goes smoothly.
1. Plan the destination: The first thing to decide here is the yacht size you want and where you want to go. If you are in a group, then you should take a big boat for rent. Otherwise, you can opt for a smaller one. And when deciding the spot, consider the peak season of the destination. If you prefer to visit a quieter place, then it is important to book the place before or after the season. But if you prefer crowds, then you can go for the Tequesta sandbar boat rental charter anytime.
2. Itinerary: One of the main aspects of hiring chartered yachts is that nothing is written in the stone. So, when you are in the vessel, you can do whatever you prefer. And you can also alter the activities as per the mood and weather. On the lands, the tours are conducted at some times. So, if you are planning to travel to a destination where you can visit some sights, then planning the itinerary would help you. One option to find this out is to get in touch with boat crew members, who have years of experience in the areas to visit. So, you will always feel like a special guest during the
tour.
3. Menu: This is another important thing to consider when you decide to go for a birthday dinner boat rental charter cruise West Palm Beach. Apart from the breathtaking and luxurious sites that you will be spoiled within West Palm Beach, the yacht will also include your chef. And the chef will inform you about the complete information on the menu offered to you on board. If you have any dietary considerations, then don't forget to inform the chef beforehand to ensure that those options are available to you.