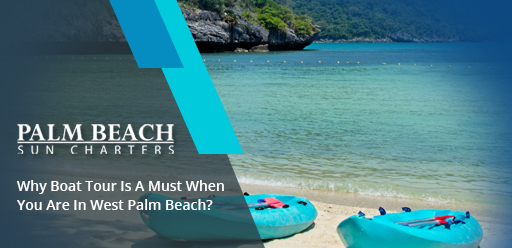 Why Boat Tour Is A Must When You Are In West Palm Beach?
July 8, 2021
These days, boat tours are becoming more and more popular. And when you are in West Palm Beach, boat tours allow you to explore this place in a better way. By choosing the West Palm Beach boat rental tour, you can have a great scope to enjoy the best views that West Palm Beach offers while sipping on your favorite beverage, enjoying the bright sunlight, and listening to tropical music. Besides, cruising along with Intracoastal under the mesmerizing sunset sky is another experience that you must not like to miss. And there are many other bright sides to
going for a boat tour. Some of these include:
1. Boat trips help you to enjoy a great bonding with your friends and family members. Besides, the West Palm Beach dinner cruise allows you to spend quality time with your friends and family members while enjoying great food and beverages. As a result, the lasting memories you will make on the boat trip are priceless.
2. A day tour on the boat allows you to soak up a good amount of vitamin D. Besides, spending hours near water can help to lower anxiety naturally. And this thing leads to a more relaxed and healthier lifestyle later.
3. These days, insomnia, stress, and depression result in our inability to power down. But West Palm Beach boat tour allows you to unplug yourself from the hassle and
bustle of city life for sometimes or for a few days.
4. If you have a passion for learning boat skills, then what can be a better opportunity than going for a boat ride? And learning a boat ride can offer you an educational and empowering experience while contributing to your happiness. Besides, it also offers you the scope to learn something new.
5. A boat trip is a great adventure for anyone, especially when you are traveling to a new city like West Palm Beach. So, if you want to embrace the adventure, then nothing can be better than a West Palm Beach boat excursion.
6. By choosing a boat ride, you can broaden the range of experiences by trying your hand in different water activities like water skiing or fishing.