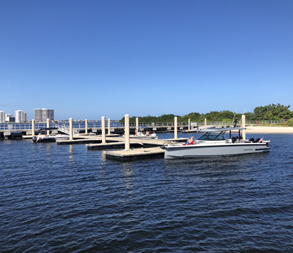 Your Guide To Have An Enjoyable Trip To Palm Beach County
February 5, 2021
Palm Beach County includes cities Jupiter and Tequesta in the North and Boca Raton in the South. Known for the irresistible beaches and upscale boutiques, Palm Beach has become a great favorite of travelers from all across the globe. This beach city has 47 miles of beautiful pristine coastline, different types of refinements, and upscale shopping destinations that are hard to find in any sunny ocean destination. So, you can choose your custom trip for memorable experience in Palm Beach.
In this blog, you will find some perfect ways to plan your trip to this beautiful beach destination of Florida.
1. You can start your trip with a visit to the Intracoastal Waterway, which is a highway like a canal stretched from Massachusetts to the southern part of Florida. Here you can charter a private boat and explore the waterway on your own. Or you can even choose your cruise destination in Loxahatchee and enjoy a breathtaking trip.
2. Next, you can opt for a weekend cruise from Palm Beach to the Bahamas. This is one of the most perfect ways to add more to your vacation. These sailings are mainly three days, two nights' cruises. So, it becomes very easy for the tourists to take off vacation whenever they need.
3. Your tour to Palm Beach will be incomplete if you don't spend time in the beautiful stretches of sand of this city. And if you have a mood for something quieter, then you can also choose to cruise waterway in Boca Raton to make the journey even more memorable.
4. Another thing that you can do on your trip to Palm Beach is to visit the Flagler Museum to have a taste of the long-standing art scene of Palm Beach. It features rotating exhibits and guided tours focused on America's Gilded Age. Situated in the historic estate of oil and railroad mogul Henry Flagler, this museum also looks great from outside that the tourists mostly admire. Apart from that, you can also visit the Norton Museum of Art that comes with a wide range of collections including Chinese, American, and Contemporary arts.