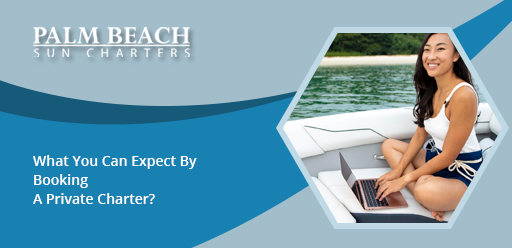 What You Can Expect By Booking A Private Charter?
August 6, 2021
A private yacht charter is the best option if you want to enjoy a magical and unique experience while traveling to West Palm Beach. The charter is completely different from a cruise ship as it is customized according to the needs and desires of clients. So, there is no need to wait in queue for getting access to different water sports or elbow your way through the crowds of people on the deck. Besides, every private Jupiter Island Intracoastal cruise boat rental charter comes with a range of activities, which are designed to entertain the guests.
Here are the things that you can expect by booking a private charter:
1. Customized service: There are many activities that you can enjoy by choosing to book a private yacht charter. Some of these include wakeboarding, snorkeling, jet-skiing, SCUBA diving, and more. Besides, you can also ask for other activities that you want to try when booking the Tequesta Sandbar boat rental charter. And the tailored service will help you to make some great memories that would last for a lifetime.
2. Yachts are suitable for every budget: When you plan to rent charter a boat for few hours Peanut Island, you would get to learn that these boats are available on different budgets. So, whether you want to book a yacht for a few people or if you want to book a private yacht for just two people, you can select from the options as per your preference and budget. In case you are not sure about the options, then you can also consult with the charter specialists of the boat rental companies to find out how your budget matches the yachts.
3. Types of yachts just the way you want: Depending on the preference of the guests, different types of charters are available. For example, the small motor yachts and sailing yachts are designed for small groups, small families, or couples. On the other hand, you can opt for yachts in tandem to accommodate more people. And no matter which type of charter you choose, you can only expect to have a clean yacht with the best amenities possible.